If you already buy groceries and gas from Tesco locations, why not give their car insurance a spin too? In our Tesco Bank Car Insurance Review, we will go over all the reasons why they have a 5 Star Defaqto Rating and won the Your Money award for Best Direct Car Insurance Provider in 2014.
The most obvious benefit to Tesco's car insurance goes to Tesco Clubcard holders. If you take out a policy today, Clubcard holders will receive a guaranteed discount. The next obvious benefits go to drivers under ages 17-25. This is most apparent in their Box Insurance Policy which will install a device in your car to monitor your driving style. If you appear to be a safe driver, then you can receive rewards and possible lower rates. And if you ever need assistance, then they will be available on their 24/7 helpline just waiting to help you.
If you are a Tesco Clubcard holder, check out this Tesco Bank Car Insurance Quote to see how much your guaranteed discount is. Even if you aren't, Tesco is definitely a competitive insurance company to check out regardless.
Tesco Bank Car Insurance; The Insurer That Allows You to Profit
There is a guaranteed discount for Tesco Clubcard customers.
Tesco Bank Car Insurance has a 5 Star Defaqto rating, and they won the Best Direct Car Insurance Provider award in 2014 from the Your Money awards
Offers a box insurance policy for customers aged 17-25, which could save you money on your insurance
Comes with the option to protect your No Claims Discount.
Click Here To Get A Quote From Tesco Bank Car Insurance
Save On Your Insurance And Your Food Shopping
As Tesco is one of the UK's most successful retailers, you can expect their car insurance to include benefits that you can use in conjunction with their other products. For example, if you are already a Tesco Clubcard holder and you take out a policy you are guaranteed a discount, allowing you to save money on your insurance as well as your groceries.
Why Choose Tesco Bank Car Insurance?
If you shop for groceries and buy fuel at Tesco already, then purchasing your car insurance from them may seem like the obvious choice. Tesco offers some competitive insurance packages that come with the option to tailor your insurance policy to fit your specific needs. The options for younger drivers are also very appealing, and they could help you save money on your first car insurance policy.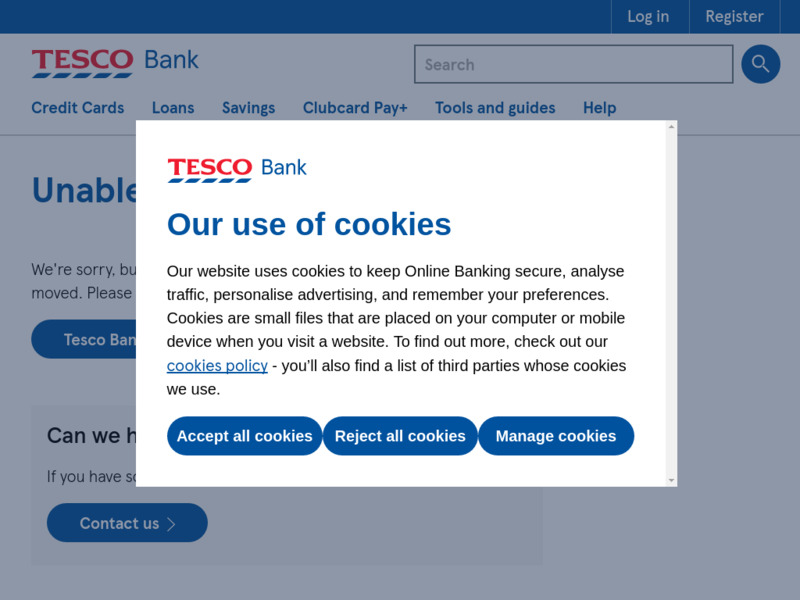 Benefits of Tesco Bank Car Insurance
If you are a loyal Tesco customer with your own Clubcard, then Tesco Bank Car Insurance can provide you with a lot of benefits. However, even if you're not a Clubcard holder, you should still consider looking into the other benefits Tesco Bank can offer you.

When you buy directly from them, you get £100,000 Motor Legal Protection included in your policy as standard, giving you cover for legal costs and expenses if you ever needed to make a claim.
The uninsured driver promise means that if your car is hit by an uninsured driver, you and your no claims discount won't be penalised for it, and Tesco will even refund your excess.
A courtesy car is provided as standard while yours is being repaired in a Tesco approved garage, meaning you can stay on the road and not miss any important engagements.
Tesco will replace any child seats in your car after an accident, even if they don't appear to be damaged.
Not only does Tesco offer you cover to drive in the EU for up to 90 days a year, but they provide the cover at the same level you would receive in the UK, so you won't miss out on any of your policy's features while you are away.
The Box Insurance policy for drivers aged 17-25 offers comprehensive cover for young drivers. Your car is fitted with a device that monitors your driving style, and if you prove yourself to be a safe driver, you will be rewarded with monthly bonus miles, and your insurance price on renewal, may decrease. The policy comes at three levels – 6000 miles, 8000 miles, and 10,000 miles, allowing you to pay insurance depending on how much you drive.
Tesco Bank offers a 24 hour accident helpline, so you're covered 24 hours a day, seven days a week.
You will receive up to the value of £200 for personal belongings cover if your possessions are lost or damaged in your car.
If you need to make alternative travel arrangements after an incident, Tesco Bank will reimburse you with up to £150, providing that the incident results in a valid claim.
You can also add optional extras to your policy, allowing you to create car insurance that really works for you
Tesco Bank Car Insurance has Breakdown Cover provided by RAC, a name you can trust to give you a fast and reliable service. There are four levels of cover, from the daily drive to work, to driving holidays in Europe, so you only have to pay for what you need covering.
If you need a larger car, consider upgrading your standard courtesy car cover – once upgraded, the courtesy car Tesco Bank provides you with, will be similar in size to your own car. Even if your car is deemed unfixable, the courtesy car is yours for 28 days, allowing you enough time to find a replacement vehicle.
You can choose to add Driver Injury Cover to your policy so that, even if you or any named drivers are hurt in an accident that was your fault, you can still receive financial support for rehabilitation and expenses.
With Key Cover, you're covered if your keys are lost or locked inside your car, and after fourteen days, cover is provided for all insured keys (including your house and business keys). Tesco will even provide you with up to £1500 to cover replacement keys and locks, and the 24-hour helpline means that you can get help as soon as you realise you need it.
Click Here To Get A Quote From Tesco Bank Car Insurance
Tesco Bank Car Insurance Quote
Tesco Bank Car Insurance offers some very alluring benefits for young drivers – if you are looking for your first insurance policy, you should check whether Tesco's deals are suitable for you. Experienced drivers can also save money, especially if they are already a loyal Tesco customer, with their own Clubcard. It's easy to find out if Tesco Bank can benefit you – simply click the link below to get a quote directly from their website in minutes.
Click Here To Get A Quote From Tesco Bank Car Insurance